The XGen Christian Women's Leadership Research Project is Now Open!
Click "Take the Survey" in the upper right corner of this page to take a quick survey about your leadership development experience and opinions.
Don't stress over your responses-There are no right or wrong answers!
Your responses will be compiled and presented in my Master's Capstone project for Wesley Seminary. I will also be conducting a limited number of personal interviews with survey respondents to hear your story and opinions the survey may not capture adequately.
Your responses can be submitted anonymously or you can volunteer for 1:1 interview. If you're interested in reviewing our findings and being part of the ongoing discussion about Christian leadership development,  please use the box here ------> to subscribe to our email list.
Thanks for volunteering your time to help create this project! I can't wait to share the final report with you later this year!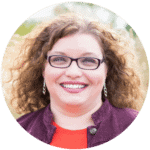 Angela J Herrington
Founder Broken Beautiful BOLD Ministries
and The New Church Lady
Life & Digital Strategy Coach at
AngelaJHerrington.com